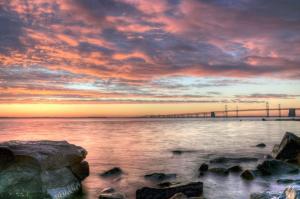 Anyone that has turned on the telly in the last few years knows that the channels are inundated with reality TV shows. Most probably realize that these shows are not in fact reality for the vast majority of people. The shows that do well are relatable but go beyond our personal realities and that is what seems to make them popular.

The Real Housewives series has very little to do with 99.9% of real housewives yet my wife is drawn to the show like a moth to a flame. Duck Dynasty is one of the highest rated shows because we can relate to the characters but it is certainly not reality for most country boys. Honey Boo Boo? Well, I have no idea but it is certainly not reality for most of us.

What these shows do is provide entertainment that is relatable but beyond our personal reality. Reality doesn't sell that well in Hollywood. Most people have more than enough reality sitting right there in their living room and in their weekly routines; they watch TV or go to the movies to escape and go beyond reality.

I think the same concept applies to art as well. People want things beyond their personal reality. While they need to relate to the art, it needs to be something they don't see every day and certainly something they don't think they can create themselves. That doesn't mean the work has to be fantasy but it does need to go beyond normal. Anyone with a cat can take a shot on their cell phone of their pet; what are you offering in your cat image that they cannot do themselves or that they do not see every day?

I will use my own work for some examples of how I go beyond reality but how you do it is really up to you. If you are a painter, hey, most of your work is something the average buyer cannot do but for us togs, how do we create a new reality for our viewers.

The way I do it most often is simply presenting a familiar scene in an unfamiliar way. For me this usually involves weather or lighting.

These two images of DC both show very common everyday sites for anyone that lives in or visits DC. But both go beyond the reality of how the scenes appear if you have been there yourself. I have been to the Tidal Basin hundreds of times but this is the only time I have ever seen light and clouds like this. Capturing the Capitol with the exact lighting I wanted took a lot of trips at 0400 but it creates a scene most people do not get to see.



These scenes are within a stones throw of Annapolis Maryland. Sandy Point is visited by thousands of visitors on any given sunny summer day but the scene below is not one many people that are familiar with the area ever witness. The boat is an abandoned rowboat at a popular boat ramp but add the ice and the clouds and the lighting and the scene become surreal.



Tens of thousands of people visit North Carolina beaches every week if not every day. How many of them actually see scenes like the ones below. The seagull was originally a flock of seagulls sleeping along the shore in the dark. All flew away except the one. It was more than an hour before sunrise and the light on the horizon was really just a glow. This scene is not reality and not even how it appeared to my eyes when I shot it but it sells well. The pier is exactly how it appeared at sunrise but even then, very few people get up to watch a sunrise and at sunset, the scene would be covered with people and besides, the set happens away from the ocean. Again, not reality to most.



Finally I give you the tree. Hey, single trees are easy to find but capturing one in the lighting below? It is not reality for most people and for me, it was reality for a brief moment in time, then gone.



Now, how you go beyond reality is really up to you. Some do it with amaing textures and layers turning the everyday into the surreal. Some travel and shoot things most people never get to see. There are infinitely many ways to do it, you have to find yours.