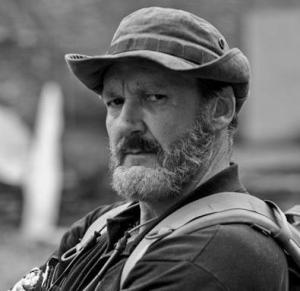 Last summer I was walking along the River Walk in beautiful downtown Wilmington North Carolina. Looking across the Cape Fear River I saw the wreckage of an old wooden tugboat. Right then and there I knew I had to have a close up shot of that boat.

While I would love to have shot it that that very day there was a problem. The tugboat sits on the edge of the Cape Fear River in the middle of a large river swamp. Being a good southern boy and avid outdoorsman I know that these southern river swamps are just filled with big nasties….. I am talking about alligators big enough to scare the shark from Jaws. I am talking about cottonmouth snakes that could eat a pit bull. There are mosquitos and biting flies that can carry off small children if you aren't watching them closely. For all I know a family of sasquatches and that polar bear looking thing from Lost also live in this swamp. So, I marked the spot in my mind under the "Must shoot later" file.




Fast forward to this January and I open that file. Winter is a relatively safe time to explore swamps. Well, the temperature range between 35 and 45 is…… If it gets much colder than 30 then you risk hypothermia because I promise you are going to be wet. If it starts to get above 50 and is sunny then some of those big nasties might just come up out of their hole and do some sun bathing. But the temperature this morning is a perfect 39 degrees……




I spent some time trying to find an easy trail to the boat but had no luck so I went with my "can't miss" route to get to the boat. That plan was to simply follow the edge of the Cape Fear River until I was next to the shipwreck. For this trip I was dressed in multiple layers, had my camera gear in my backpack and had my trusty oak walking/fighting/snake stick. Oh, since I want to be in place an hour before sunrise, I am starting this "hike" two hours before sunrise which was 5:00 AM or so.

The "hike" started about as expected. There was a mix of mud and sand and rocks and everything else you might expect along a southern river. The further I got the more unusual the terrain became. There are actually 35 abandoned ships along the edge of the river here. It takes a while to make your way around what used to be docks and wharfs and to navigate around the hulls all now mostly buried in the muck. At one point I wandered across a large marine diesel engine. It was the only part of a vessel that had weathered the decades of storms and the wrath of nature.




An hour into this trek I was getting close. I could feel it. That is when I came to the river of mud separating me from my objective. I sunk to well above my knee when I tested its depth. It would be physically impossible to walk across without getting stuck. At this point I was faced with somewhat of a conundrum. I could give up and turn around. I could follow this "river" upstream to see if there was a crossing but that would add at least an hour. Or there was the option I chose; you can indeed cross mud flats like this but you have to spread your weight out so that you remain on the surface. That means the military low crawl. I am not talking hands and knees here because that won't work. I am talking about literally crawling on your belly and moving like a snake across the mud. It works!

I am finally across the mud flats and there she is; the Isco. There is enough solid land around the old girl that I can now move relatively well. I still have to be careful or I will find myself and my Canon in the salty mud and muck but it is far easier than the hour plus I have spent getting to this spot.

Below are a few of the results of this "mission."

Oh, BTW, when you start at the shoreline and it is daylight it is really not that hard to find a slightly easier and dryer way to egress the target back to the original ingress point.

JC

*You can read more about the history of the Isca here:


http://www.myreporter.com/?p=7005